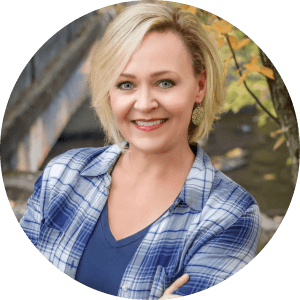 Tammy K. Clark is a highly credentialed Health, Safety, & Compliance Professional who works in the fields of Industrial Hygiene, Occupational & Environmental Health & Safety.
Tammy is a court-approved Subject Matter Expert and Expert Witness who holds a B.S. in Business and Construction Safety, along with numerous government credentials through OSHA, EPA, & DOT. She has worked in many industries, from manufacturing, food service, construction, and commercial agriculture, to hospital systems and government agencies, dividing her time between teaching and training, to compliance consultation services.
Tammy enjoys helping clients create and maintain a strong safety culture within their organizations. Her services and methodology include initial organizational S.W.O.T. analyses, consulting and advice based on findings, writing & implementing safety programs, in-house safety trainings, management training, and site safety audits that collectively work to create an excellent safety program and culture for clients. Tammy's unique business approach makes learning safety management fun. She incorporates her varied, real-world experiences and stories into all her trainings and presentations, which makes her very relatable.
Tammy is an in-demand lecturer and trainer, and enjoys speaking to industry organizations, trade groups, government agencies, and organizations nationwide. Her goal is to help companies create a safe working environment for employees by applying Total Quality Management principles to the company's safety program, and teaching clients how to manage their program so it is sustainable and always up-to-date. Clients benefit from her services as their working environments become safer while their safety programs become compliant with current regulatory requirements.
Tammy was named one of the 50 Most Influential Women in West Michigan in 2018 by the Grand Rapids Business Journal, and nominated again for 2020. TKCC was recently nominated as a Top Woman-Owned Business in Grand Rapids for 2019/2020. Tammy has been a longtime member of ASSP, and has served as Chair of the National Safety and Health Committee with the National Assoc. of Women in Construction. Tammy is also an active committee member of the Construction Association of Mi. She is proud to have served as a founding committee member for the Construction Workforce Development Alliance with ABC of West Michigan, which received praise from Governor Snyder and awards from MichiganWorks! for recognizing the need for qualified workers, creating an ongoing training program, and graduating the initial 16 pilot program members, all within a year's time.
In addition to membership and involvement in several construction and safety organizations and committees over the years, Tammy has volunteered her time to help promote the advancement of the construction industry. In particular, she serves as a coach for the Ferris State University team for the ABC National Construction Management Competition. Tammy has served as coach for four years for the Safety and QA/QC categories of the competition. The team has placed in the top 3 overall in these categories, and has won national awards and recognition every year under her coaching.
Most recently, Tammy has gained global recognition as a federal whistleblower who's written brief provided to the U.S. Supreme Court case against the Biden Administration and OSHA, exposing and stopping the administration and agency's overreach and abuse of power in an attempt to create a permanent Covid-19 Standard and mandates on all U.S. businesses and employees. Since her testimony in this case, she has also been instrumental in helping to expose and stop the continuing violation of statutory authority by the Biden Administration and the EPA. Her work in the industry and in the courtroom has helped to restore the system of checks, balances, and power, back to the citizens of the United States of America.
Presentation Topic:
The Federal Government was founded on checks and balances and an equitable division of power to avoid tyrannical control over We The People by any one branch or agency. Both the EPA and OSHA were created specifically to protect the health and safety of the American people in both the workplace and the community at large, as well as the protection of the environment. The curtain exposing the regulatory capture of these agencies has been pulled back as we have watched them respond with revisionism, violating their own protocols, standards, and regulations with no accountability. The processes and programs designed to communicate risk and protective factors have been completely abandoned by the very agencies that put them in place.