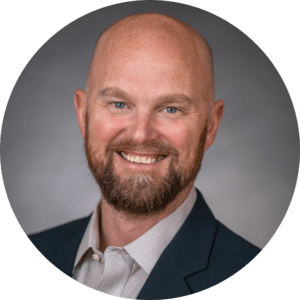 RedBalloon CEO Andrew Crapuchettes is a longtime business leader, entrepreneur, and innovator in the technology industry. He has founded several successful tech-focused companies and is widely considered a global pioneer in the development and use of labor market data analytics – an industry he helped found over 20 years ago.
Getting his start in Silicon Valley in the late 1990s, Andrew earned his reputation as a top-gun for tech-company systems innovation and problem solving. He moved to the inland Northwest in the mid-2000s where he served as the founding CEO of Emsi (now Lightcast) -which brought market-changing innovations to how higher education, corporations, and governments approach the labor market.
In 2021, Andrew founded RedBalloon, which has quickly become America's largest connectors of employers and employees who prioritize a positive workplace culture free from the divisiveness of cancel-culture mandates. Crapuchettes' is a frequent presenter at technology and business conferences, and a frequent guest on business and technology news and influencer podcasts.