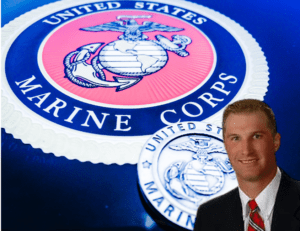 As we told you last month, a federal judge in Minnesota granted the motions to dismiss filed by Walmart and Hy-Vee Supermarkets, in the lawsuit funded by We The Patriots USA on behalf of Bill and Karla Salier. Bill, a retired U.S. Marine who served valiantly in Somalia and at Camp David, and a former U.S. Senate candidate, attempted to get a prescription for ivermectin filled at both Walmart and Hy-Vee after he and his wife became seriously ill with COVID-19 last year. After pharmacists at both stores denied him, he resorted to using horse paste for treatment. After they recovered, Bill turned to We The Patriots USA for help, which funded the lawsuit that was filed earlier this year.
We were appalled by the decision of Judge Patrick Schiltz, which essentially mocked the Saliers' right to receive medical treatment from their physician just because it did not conform to the norms concocted by the establishment medical mafia, and compared their request to have their prescriptions filled to a patient demanding an abortion, or assisted suicide.
We will not stand for anyone showing this kind of disrespect for an American hero like Bill, not to mention the freedoms he so bravely fought to defend. That's why today we are pleased to report that we have filed an appeal of Judge Schiltz's decision to the United States Court of Appeals for the Eighth Circuit. We will continue to keep you updated as to the latest developments in this case. Please consider a donation to our nonprofit organization today, so that we can continue to fight for Patriots like Bill.